2019 Suz Galloway Workshop
The natural world is my sanctuary. I am alternately regenerated and humbled by Nature's profound beauty, her complexity and her ruthlessness; in my art, I seek to pay homage to this power by interpreting my glimpse into our natural world. To show this diversity, I alternate my techniques between tight renderings of nature with precise botanical work and wet-into-wet watercolor images that can become almost abstract.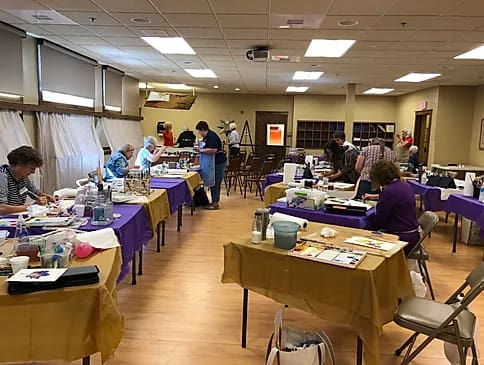 My traditional watercolor work has been influenced by a lifetime of learning. I majored in art in college, studied in England, spent 30 years in retail merchandising, and owned my own art gallery. I've also had the opportunity to study under several outstanding watercolor artists including John Salminen, Barbara Nechis, Nita Engle, Cheng Khee Chee, and Linda Baker.
The artist who has had the greatest influence on my art is Stephen Quiller. He has taught me the importance of value and color in my work and I will be forever grateful for the time I have spent studying with him in Colorado.
In my botanical work, graphite and watercolor are my mediums of choice: I have traded the traditional yellow school pencil for a mechanical instrument that provides me precision in neutral tones; and watercolor paint allows me the freedom to move between juicy wet washes and tightly refined color.
To me, producing good botanical art is learning to "see" my subject and then using artistic skills to translate that vision two-dimensionally. My greatest teacher has been Nature herself although I have studied at the Minnesota School of Botanical Art under Marilyn Garber and Elaine Searles.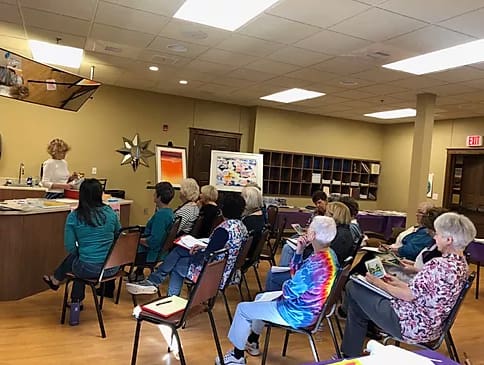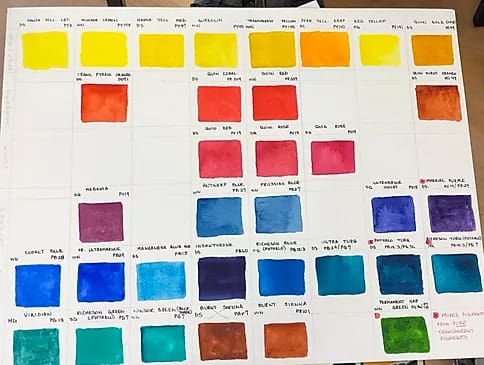 I am a member of the Transparent Watercolor Society of America, Watercolor West, the American Society of Botanical Artists, the Arizona Watercolor Association and have Signature status in the Southwestern Watercolor Society and the Minnesota Watercolor Society and have served in several capacities on the Board of the Minnesota Watercolor Society.
My work has been juried into multiple regional and national competitions, the Eloise Butler Wildflower Garden Florilegium and the Minnesota Landscape Arboretum Flora and Fauna Illustrata. Currently I am on the Faculty at the Minnetonka Center for the Arts in Minneapolis and teach regional workshops and private lessons.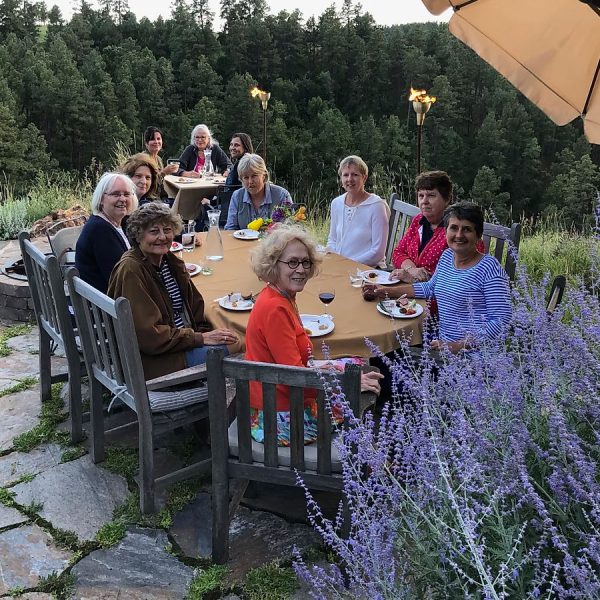 Thank You Jill & Charles Arbeiter
for opening up their beautiful home to host a meet and greet with our juror, Suz Galloway!
Some pictures from the 2019 Suz Galloway Workshop