2023 Steve Kleier Workshop
Three Day Workshop
August 23-25, 2023
Member Price: $325/person
Non-Member Price: $400/person
Refund Policy:  Cancellation is a 50% refund through July 18th and no refund after July 18th. If for any reason you cannot attend the workshop you signed up for, you may NOT give your spot to someone else.  The NPWS will offer the spot to people on the waitlist in numerical order.
The price of the workshop will be $325 for members and $400 for non-members. Registration for the workshop will be open Monday, May 15th, 2023. Registration will be on our website. The full amount will be due upon registration. We will take registrants on a first-come basis. The class size will be 20. If the class fills, contact Gwen or Lori to be put on a waiting list. We will not allow people to "give" their spot to a friend. Please notify us as soon as possible if you need to cancel your registration.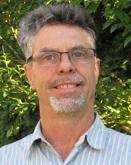 Come experience success and be inspired to launch masterpiece after masterpiece as award winning artist Steve Kleier brings the tools to convey structure and meaning to your painting.
Using traditional and classic art skills dating from the renaissance, he will present in this intensive 2.5-day landscape and city scenes workshop a path for you to find proportion, capture the effects of light and create the illusion of depth in your own painting.
Kleier (rhymes with inspire) says a good start to any painting will not only make the journey enjoyable but you, his workshop student, will learn to work with more confidence — and your paintings will show it. It is Kleier's goal to paint with expression and energy and help students learn the same. Known for his patience, positivity, and clarity, he says teaching others to enjoy painting has been his passion since 2003. Students say he creates a relaxed and positive atmosphere for a learning painter.
Steve holds a Bachelor of Fine Arts degree. He has been in several group and solo exhibits and been awarded regularly for his efforts. He currently sells several galleries. So he could focus on his own creative work and teach, Kleier closed his commercial art studio several years ago having had clients like Nike, Tektronix, US Bank, Stash tea, Microsoft, and many more. He is a husband and dad, lives in Portland, and currently serves as president of the Oregon Art Society. He also enjoys music, reading and outdoor activities.
Creative expression has always been important to Steve. so he combines good creative habits and skillful technique saying, "It is important for art to have an element of the human touch. The unique character of the individual is what sets art apart from other endeavors and gives the experience power and meaning.
"The purpose of art is to create interest. When it engages the viewer's imagination, they will relive the creative process of the artist through the artwork itself. It is the artists responsibility to draw images from the "void within" to bring forth images that are so intensely personal that they are completely universal. The artist must be honest and inquiring so that his work will inspire the creative spirit of the audience. Then it will succeed."
Materials Lists
Painting Materials List I use
Always bring a sketchbook, drawing tools, kneaded eraser. In all my classes I show the complete process of making a painting — from appraising a subject, creating composition and correct drawing. Subjects like landscape require good composition and expressive brushwork. City scenes and people use more observation skills.
Cold press watercolor paper
Selection of good quality brushes
Kleenex
Sponge or cloth
Palette knife
Photos for reference
Basic Colors
Ultramarine Blue
Cerulean Blue Hue or Manganese
Prussian or Pthalo Blue
Burnt Sienna
Raw Sienna
Cad Yellow Light
Cad Red Light
Alizarin Crimson
optional
Prussian Blue
Burnt Umber
Cobalt Turquoise
Or, just bring the colors you have and use those
Drawing Materials List
Drawing board
Portable Sketch book
Large newsprint pad (12×16" min)
Medium hardness charcoal and Artist quality drawing pencils (2b,4b,6b)
Sharp blade and sandpaper for sharpening
Kneaded eraser