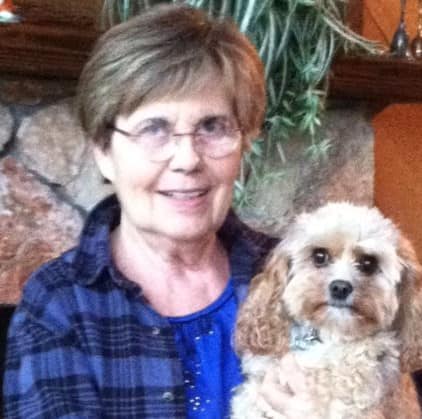 I have been drawing from early childhood. It was a talent my father and mother passed on to me. Besides reading and pretending to be a teacher, drawing was my childhood pastime.
I enrolled in teacher education at Black Hills State University. My minor was Art. Richard DuBois and Richard Hicks were my instructors and I value very much all that they taught me.
I taught in Rapid City for 20 years, in Special and Elementary Education. I continued my art education by taking workshops in person, online, and via correspondence courses. The learning goes on, still. I work in watercolor, oil, fabric and pastels. My favorite themes are people who have a story to share with us. I try to create paintings that evoke an emotion, not necessarily positive, or beautiful, but evocative. I like to paint landscapes with bold color, sunsets and moody skies. Trying out new painting techniques and abstractions is important for me. Painting with the NPWS painters is delightful; I learn from them while enjoying their conviviality.